Latest News on Norway Attacks july 22, 2011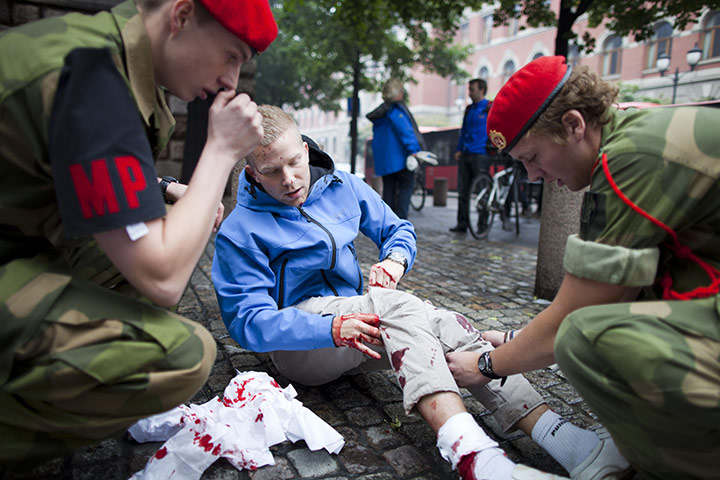 Norway attacks: Oslo hit by bomb explosion and youths shot at camp
At least seven people are killed in bombing and 30 are feared shot at a political youth camp near capital
Norway has suffered the worst attack in its postwar history as terrorists bombed Oslo's central government district and opened fire at a political youth camp on an island near the capital.
At least seven people were reported killed and scores injured in the city centre, while unconfirmed reports on Norwegian television said up to 30 young people may have been shot on the island by a man dressed as a policeman.
The Oslo blast damaged buildings and blew out windows over more than a half-mile radius, filling the area with smoke and littering it with shards of metal. Emergency services were still trying to assess the scale of the attack, combing offices in the area in the search for more victims.
The detonation took place near the 17-storey government building where the prime minister has his offices and the headquarters of Norway's biggest tabloid paper, VG. Witnesses said tables in the paper's basement cafeteria were smeared with blood and scattered with glass and other debris. Residents were told to stay away from the town centre, or stay in their homes and hotel rooms. Guardian.co.uk
Photos, Images and Videos about Norway Attacks 22 July 2011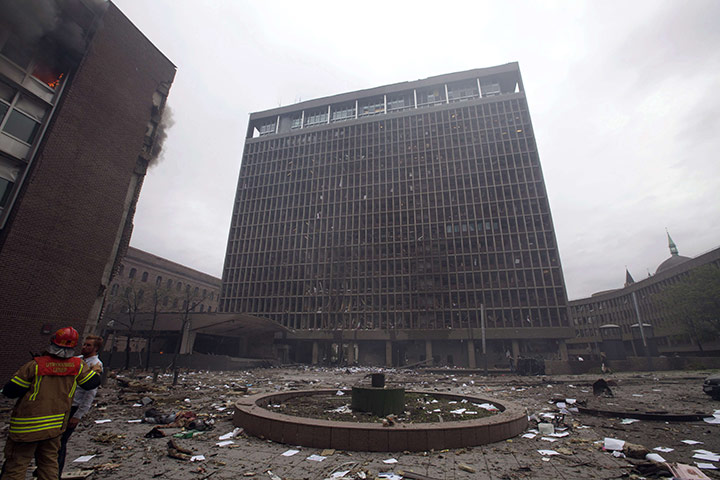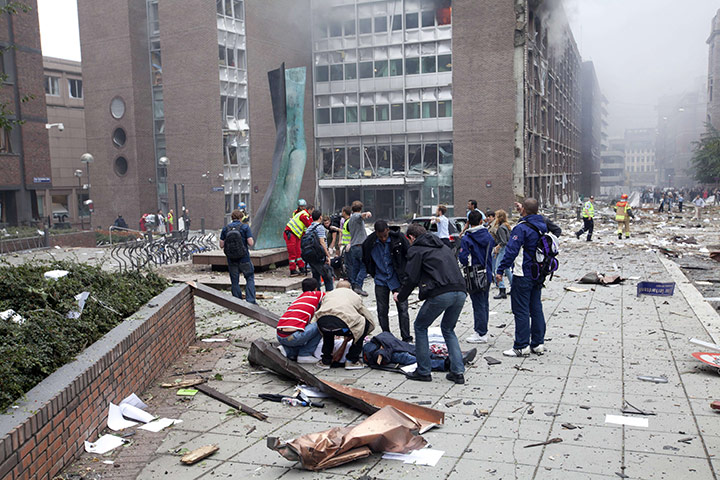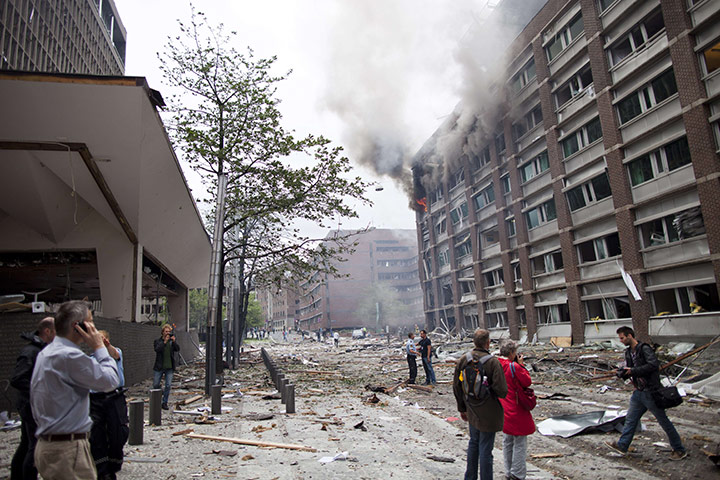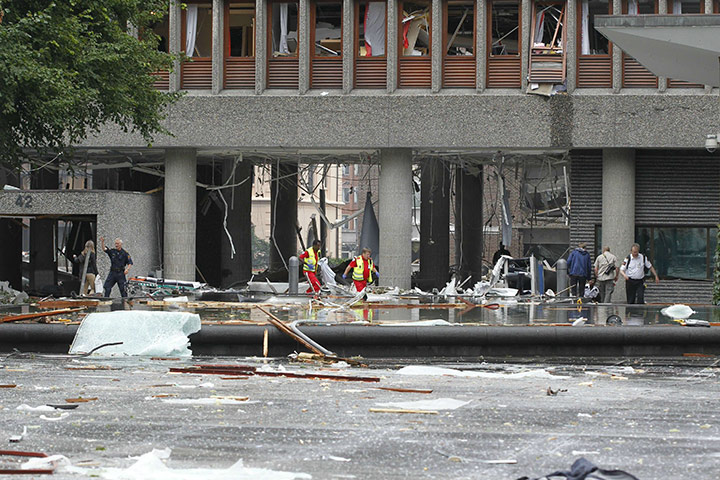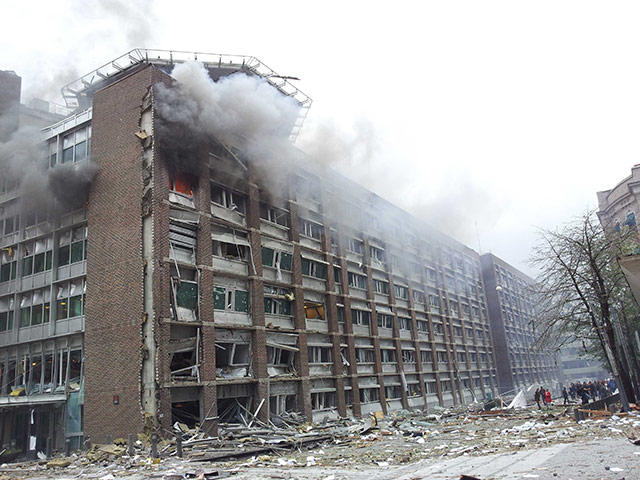 Watch Videos Oslo Bomb explosion July 22 2011 Bomb attack Oslo Norway 22-07-2011